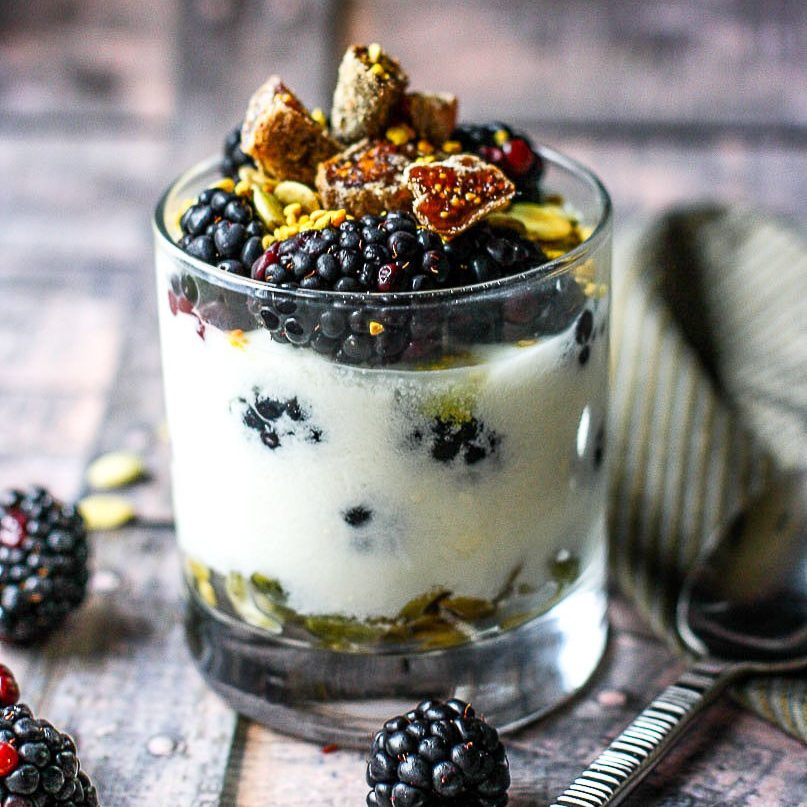 We are featuring a recipe from our friend Stacey Isaac's blog There's a Cook in my Kitchen – a Berry Fig Coconut Yogurt Parfait! Follow the recipe below or put your own spin on it for a perfect summer breakfast, snack, lunch, or anytime treat. So refreshing!
What you need:
1 cup yogurt of choice (I used dairy-free Anita's coconut yogurt)
¼ cup dried fig pieces (you can buy organic dried figs here)
10 blackberries
¼ cup raw pumpkin seeds (here are some organic ones)
1 tsp bee pollen granules (omit if vegan) (I like this kind)
Assembly:
-Place a little bit of each topping in the bottom of a glass or bowl.
-Spoon half of the yogurt on top of those toppings.
-Add more toppings, then more yogurt, then more toppings.
-You are done!
-Enjoy!
Anita's Yogurt is dairy free, additive free, probiotic, vegan coconut yogurt made in Brooklyn. Check out our flavors.