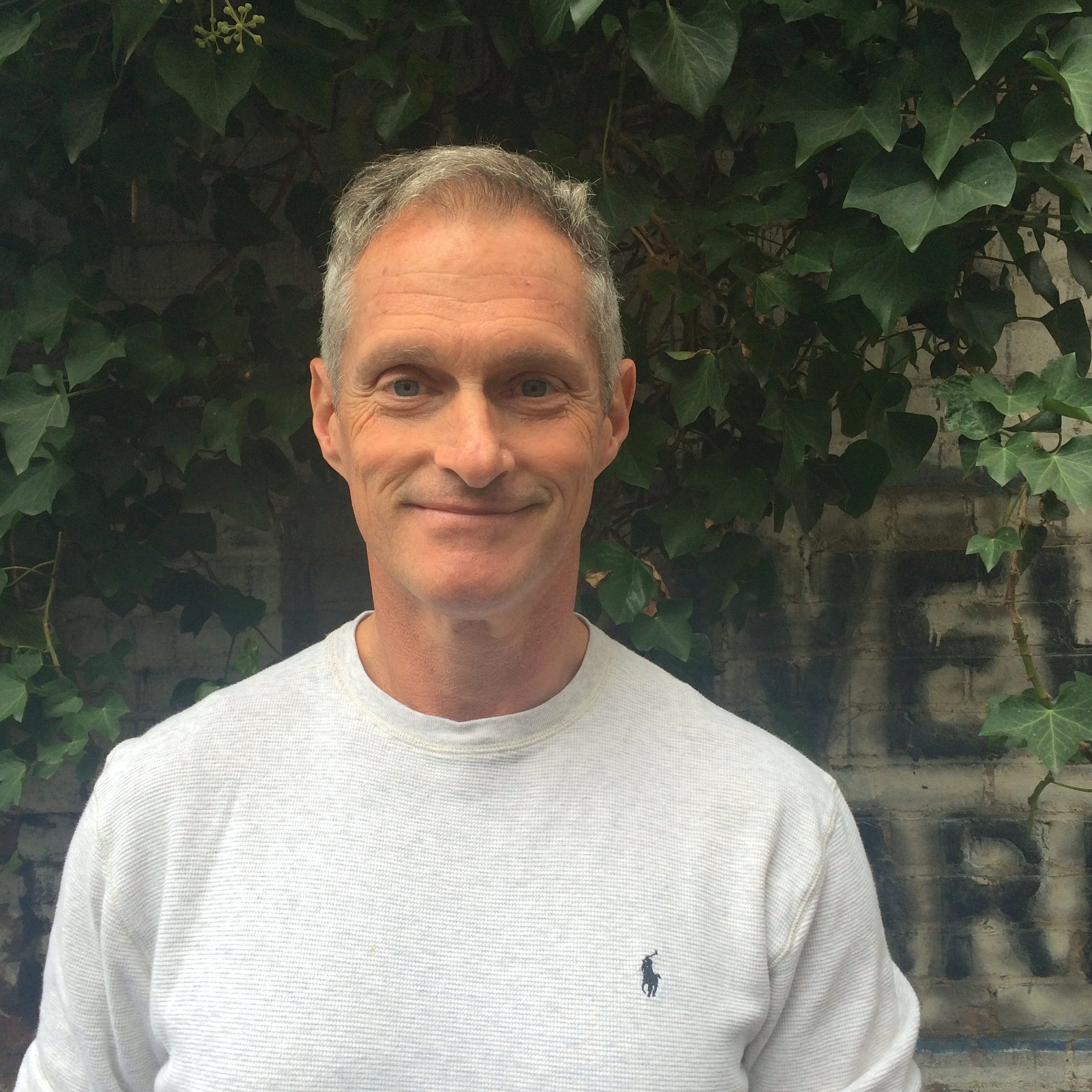 We are pleased to feature Dr. Richard Cordaro; the first person to ever prescribe Anita's yogurt to his patients! We reached out to Dr. Cordaro with some questions about his practice and why Anita's Yogurt is such an integral ingredient. Enjoy!
1. Please tell me about your practice and what makes it different from others?
I am Dr. Richard L. Cordaro, a licensed Chiropractor and Nutritionist in the state of New York and have been caring for patients for the last 27 years. Since I started in 1989, the cornerstone of my practice has been to improve the health and wellness of all my patients. What sets me apart from others in my field is the importance of asking my patients exactly what they eat, when they eat, and how they eat in addition to a detailed history.
If you take your pet to a veterinarian, many times you will be asked what you are feeding your pet. Yet, many physicians do not ask their patients detailed questions about their food intake. Patients will have blood test results that contain high cholesterol levels, high LDL's, and high homocysteine levels, and their physician will put them on a statin drug and do nothing further.
Instead, physicians should be asking patients about their diet – for example, do you have a protein and a starch at every meal. If the answer is yes, the protein is now building up in the cholesterol metabolism pathway and creating plaque buildup in the arteries. And, if blood tests reveal high homocysteine levels, then it is important to lessen the amount of protein intake per meal. However, if after doing this blood tests still reveal high homocysteine levels, there may be a need for extra B12 and 5MTHF (5-methyltetrahydrofolate) to assist in bringing down homocysteine levels. As for high LDL levels, it is important to change out starch for some non-starchy vegetables such as broccoli, asparagus, or zucchini, because high LDL's may indicate that cholesterol is oxidizing further away from the heart, and this could contribute to coronary artery disease as well as osteoarthritis and poor oxygen utilization.
2.What is a ketogenic diet? Please tell me about that and any other ideas you follow.
Since I practice a healthy lifestyle, and my practice is focused on health and wellness, many of my patients see me for weight loss. I am an advocate of the ketogenic diet. This is my favorite diet as it is a diet low in carbohydrates, moderate in protein, and high in healthy fats. Let's not confuse this with a high protein diet, as extra protein increases insulin resistance. So, how do we become ketogenic? The first step is to cut out sugar as well as starch – no bread, grains, pasta, rice, and potatoes. To become keto adapted, you need to use ketones for energy, not sugar. This means burning fat for energy which is essential for anyone trying to lose weight. More energy makes a happier you.
3. Why does coconut yogurt appeal to a ketogenic diet?
Coconut yogurt is a beneficial food with the ketogenic diet due to the fact that it is a high healthy fat product that has very little sugar and essential bacteria that is needed for our gut to have the proper flora to produce B complex, and coconut also has anti-bacterial, anti-fungal, and anti-viral properties. A healthy body has over two pounds of good gut bacteria.
4. Do you prescribe food to your patients? How do your patients respond to that?
My practice is built by changing the patient's focus on to food. Eating healthy is living healthy, and a good gut will keep your mind and body healthy. I always tell my patients what foods they need to include or remove from their diet to help maintain optimal health and a stronger and healthier immune system, and hopefully alter blood tests results from harmful to healthy.
5. What has been your experience giving Anita's yogurt to your patients?
I first saw Anita's Yogurt on the refrigerator shelf of an organic farmer's market in Brooklyn. I read the ingredients and thought that this would be a nice addition to give to my patients, especially those on the ketogenic diet, as it is low in sugar and high in healthy fat. The only problem is that it is not available north of New York City! So I called Anita, and she was very intrigued that I would travel to Brooklyn to buy a case of her yogurt for my patients. All of my patients who have tried Anita's yogurt love it! My patients look forward to seeing me more and picking up something from me that they can eat that not only tastes good, but is very healthy as well – instead of having to hear me tell them the things that they should not be eating! Anita's coconut yogurt can be eaten in place of breakfast or as a healthy snack during the day.
6. What are the health benefits of eating coconut yogurt? Why did you choose Anita's yogurt?
As I mentioned before, coconut yogurt is a high healthy fat food with very little sugar and essential bacteria needed for our gut to have the proper flora to produce B complex. I choose Anita's yogurt because of the organic natural ingredients of organic coconut milk, organic coconut water, and live probiotic cultures in addition to the anti-fungal, anti-viral, and anti-bacterial properties.
7. What is the number one health issue your patients come to you for help?
The number one health issue that patients come to see me – whether they know it or not – is digestive in nature. Symptoms and conditions such as allergies, high cholesterol, high triglycerides, insulin resistance, malabsorption, inflammation, metabolic syndrome, and auto-immune just to name a few – all start with digestion and the gut. The foods we choose to eat and drink, how we eat, and at what times we eat all matter when it comes to living healthy.
Want to learn more about Dr. Cordaro? You can visit his website at: http://www.drcordaro.com/

Anita's Yogurt is dairy free, additive free, probiotic, vegan coconut yogurt made in Brooklyn. Check out our flavors.